Let's Have Fun with Chinese Music
Eager to learn more about the ruan? Here's the chance!
Dive into The World of Ruan Music together with Zhongruan Associate Principal Lo Chai Xia this November, where you can get hands-on experience on playing techniques of the ruan and gain more insights of the instrument.
Note: There are 2 levels (Beginner and Intermediate) and participants can choose to enroll in either session.
--
想和中阮副首席罗彩霞一同潜入阮的音乐世界吗?机会来了!
这个11月,加入我们的工作坊,更深一层地认识阮,并学习阮的演奏技巧吧。
注:此次工作坊共分为初级和中级。感兴趣者可报名参加任意一场讲座。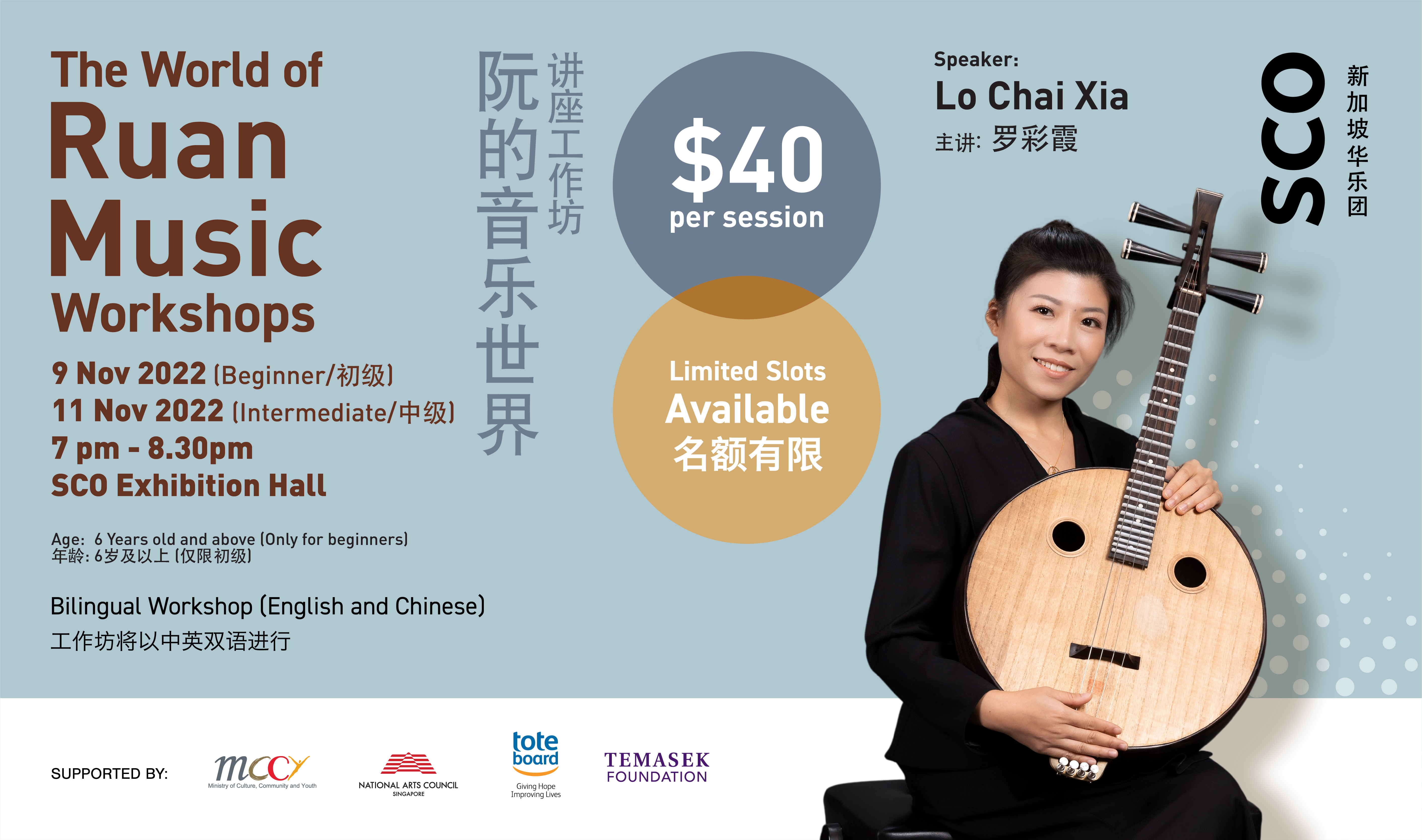 Free trial! 
Come and try out Guzheng , Ruan , Liuqin, you will be surprised how easy to pick up these instruments by learning from our experience teachers.
Due to popular demand, email or call us to book your free trial ~
Ready to find out more? Get started today!