Let's Have Fun with Chinese Music
 Update!
📣Good news~~
Ejoy Music Center promotion for lessons and instruments
🥳Welcome to join us!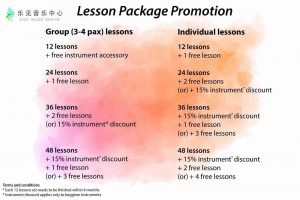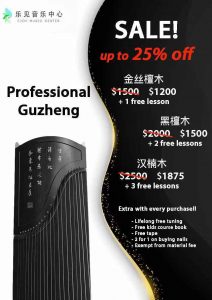 Zhang Rong Hui is currently the Ruan Principal of SCO, Director of Vizone Media Production Pte Ltd and Ejoy Cultures Pte Ltd, an artistic director of Singapore Ruan Ensemble.
Lo Chai Xia currently is the Ruan Associate Principal in Singapore Chinese Orchestra (SCO) and the Ruan instructor of Singapore National Youth Chinese Orchestra.
Liao Yuanting is an experienced Guzheng teacher with many years of teaching and she is graduated in music performance, majoring in Guzheng.
Ready to find out more? Get started today!